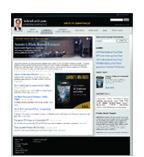 AshrafLaidi.com The first website to focus on foreign exchange markets drawing from the relevant dynamics in G10 yields, equity indices and gold prices.

Ashraf Laidi, creator of the original 24-hour Forex portal, now helps you deconstruct the complexities of intermarket flows and risk appetite, as well as gain a better read on central bank policy and the implications for currency markets, with a unique synthesis of fundamental and technical analysis.

Yield Curve to Bring Back the Fed ECB Action Sheds Doubts on Yield Differentials After Theresa May Is Everything Back to Normal ?
Ashraf Laidi
is Chief Executive Officer of Intermarket Strategy Limited and author of "Currency Trading & Intermarket Analaysis". Ashraf was chief global strategist at City Index and CMC Markets, where he oversaw the analysis and forecasting functions of G-10 currency pairs as well as decisions and trends of the major global central banks and the intermarket flows in equity, commodity and fixed income markets.
Read More
Advisory
As an independent strategist focusing on currency flows vis-a-vis intermarket developments, Ashraf conducts advisory programs and seminars for high net worth individuals, brokerages and fund managers world-wide. Topics covered include short and medium-term direction on FX, global equity indices and emerging shifts in gold, silver, oil and G5 government bond yields.
Read More
The Team
Global Events & Seminars